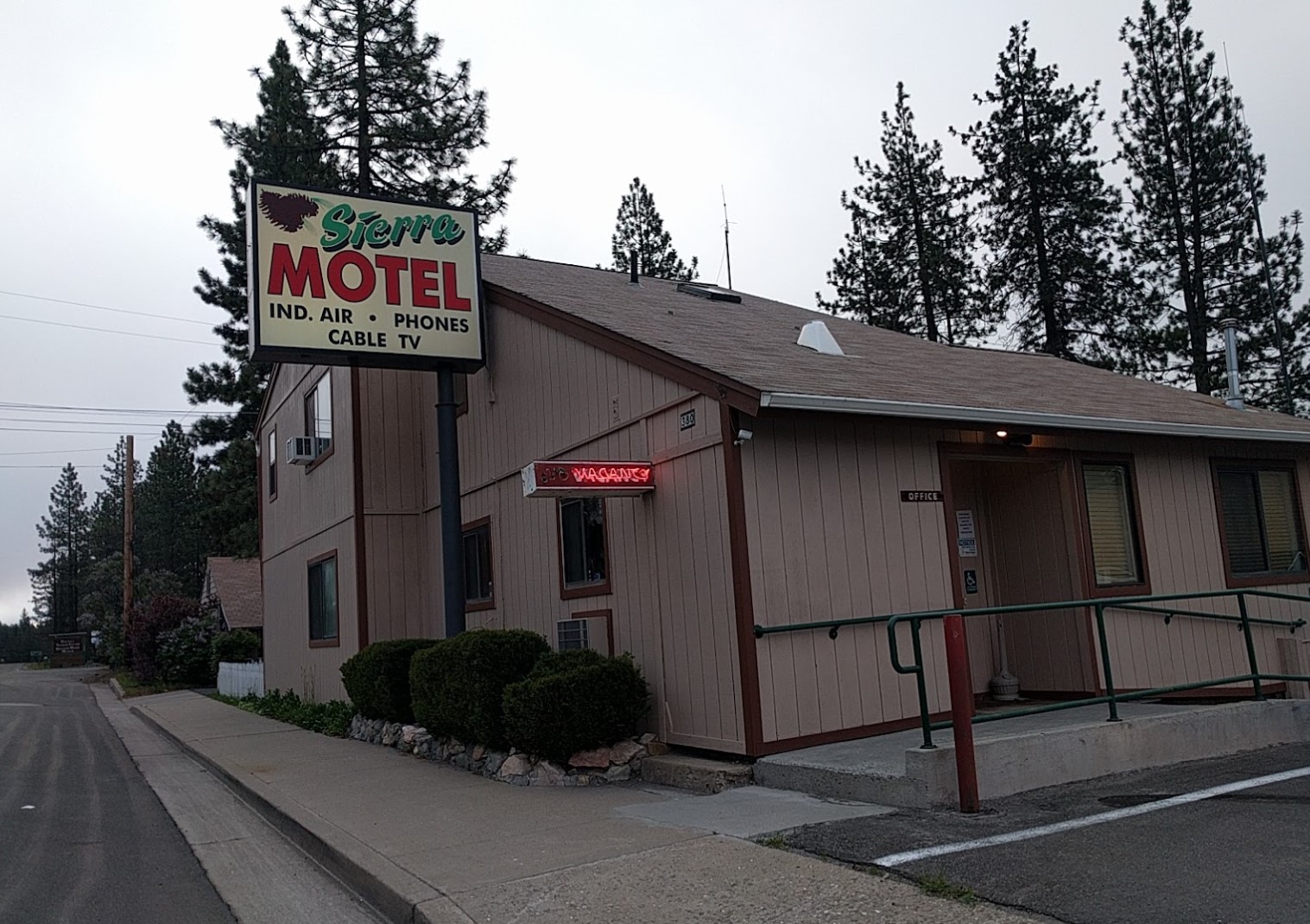 Contact Information:
(530) 832-4223
thesierramotel@yahoo.com
380 E Sierra Ave, Portola, CA 96122
About
Visit our local coffee shop (Open Daily 6am-3pm)- Nichole's Coffee Depot & Deli a short walk from the Motel for complimentary breakfast (Served all day)

You can be sure of a wonderful welcome for your stay whether you are here for business or pleasure.
Single Queen Bed (2 People) $100.00 Plus Tax
2 Queen Beds (Up to 4 People) $115.00 Plus Tax
Each Extra Person $15.00 Plus Tax
Pet Fee $15.00 Plus Tax
All rooms are serviced daily, call us today for reservations and a great welcome!
We have some great fishing areas in Portola and at Lake Davis. For your all your fishing needs, equipment or just plain fishing or fishing Derby's then check out:
J & J's Grizzly Store at lake Davis.
Testimonials
"Good service, very clean, and economical rates. Not to mention getting a breakfast voucher for local coffee shop. The motel is slightly dated, but as I mentioned it was very clean." – Steve W
"Comfortable and quaint. The room was very clean, and although the parking lot was full, it was a quiet stay. It came with a fridge, microwave and coffee maker. The staff was super friendly, and breakfast was the highlight of our stay. They offer vouchers for free breakfast at Nicole's coffee depot, and it was hands down better than any lackluster continental breakfast I've had." – Samantha B.
"Very nice establishment. Great service. Clean. Will stay here again!" – Laura G.